SOME NEWS:

Exhibiting in Rome 26th November - 7th December!


NEW ARTWORK JUST UPLOADED:






Some pictures from earlier events:

Exhibiting in Galleria Centro Storico, Florence again in September. Vernissage on Saturday 10th.


The Exhibition in the barn "Grytsjölogen" in Skogstorp, GRYTA 30-31st of July 2016



Exhibition Baden Baden 10th - 20th of April 2016. Altes Dampfbad Marktplatz 13




Open Art Code Palazzo Franchetti opening night 4th of February 2016





Open ArtCode - Art en Capital in Paris! 24-29th of November 2015




Biennale Chianciano Terme September 2015:



Oxford 1st Prize


Florence Galleria Centro Storico 4th of July 2015





Gabriel Fine Art Exhibition in London:



The London Biennale 2015 was a great event. I also got an award.





Exhibition Vienna at Gallery Steiner Vernissage on Thursday the 8th of January 2015 at 19.00

The Open Art Code in Grand Palais in Paris 25-30 November was a great event. Thousands of visitors and lots of nice art. Here I am in front of my exhibited "Carlotta´s Wave" painting.



Colorida Art Gallery in Lisbon, Portugal. Vernissage on Saturday 15th of November at 19.00 (www.colorida.biz)




Vernissage night in Vienna at Kunst & Buch in Frankgasse 4 on the 1st of September at 19.00!!! This is my solo exhibition with Gallery Steiner and it is ongoing from 1/9 to 1/10. Welcome.





In August the Gabriel Fine Art Gallery in Waterloo London will be showing some of my drawings and in September I will be part of the "Unity in Variety" exhibition in the same gallery (gabrielfineart.com) From 5-27/9





VERA World Fine Art Festival exhibition is finding place in Cordoaria Nacional in Lisbon Portugal
16-21/9 2014


From the opening of the Chianti Star Festival in San Donato Tuscany



Chealsea Town Hall, London in the event Parallax July 25-27, 2014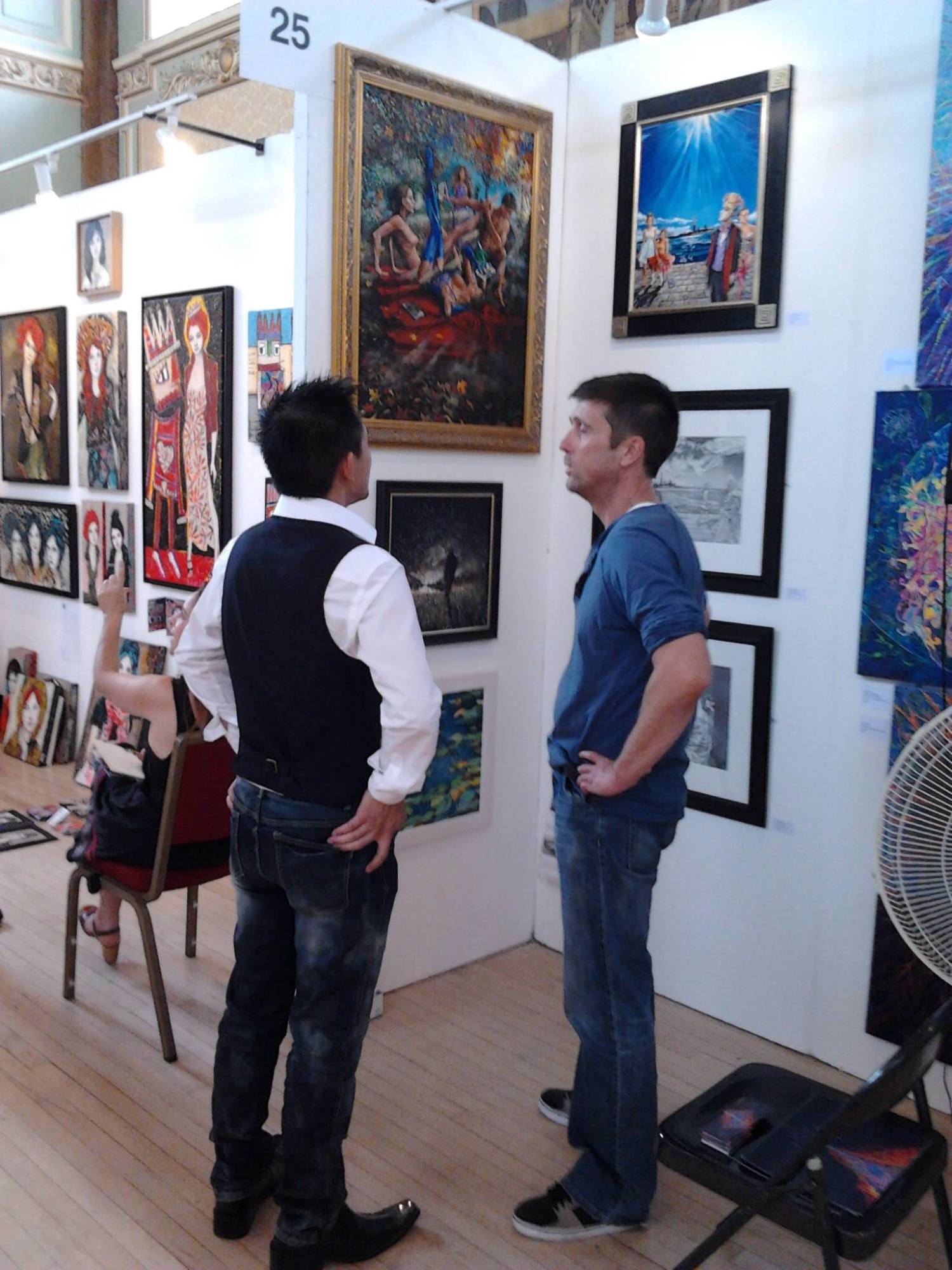 10-13th of February 2014 I exhibited my artworks "Ballerina" and "The Greatest of Expectations" at the event Diamonds for Life at the Royal Paleis op de Meir in Antwerp, Belgium. Here are some photos:





7-14th of September 2013 was the Biennale Chianciano Terme in Toscana. This was a great exhibition and I also got an award.
"The Leonardo Award for Work on Paper 2nd Prize"




In October 2013 I attended the Whiskey Messe in Salzburg, Austria: